Boston Lock And Safes New Locks Installation Residential Boston, MA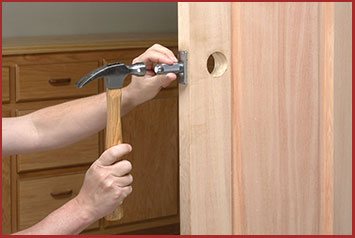 Locks are your primary protection against thieves, vandals, and other external threats. They keep your home safe and let you sleep peacefully at night. It's always recommended that you check your locks ever so often, to ensure they are working smoothly and have no vulnerabilities for thieves to exploit. To get new locking systems for your home, you can contact Boston Lock And Safes. We have an affordable, reliable, and trustworthy new locks installation residential service for you. We can set you up with high quality lock systems at affordable prices.
When should you get new locks?
Existing locks can occasionally be rekeyed or repaired, instead of you having to get new ones entirely. Sometimes, though, it's better if you simply replace existing ones. Here are some common scenarios where going for your new locks installation residential service is the recommended option:
When you want better security: You should get new locking systems if you want better security for your home. Some of the newer variants in the market are extremely durable and highly resistant to manipulation.
After a break-in attempt: Did someone try to break into your property and almost succeeded? If so, we recommend you get new locking systems to shore up your security.
Your existing locks are old: Old locking systems will have lost a great deal of their original effectiveness. We can install new ones for you, in such cases.
You want more convenient access: Want to get in and out of your home faster? Get an electronic or motion sensing lock installed.
Quality products at affordable rates
Our new locks installation residential service can provide a large number of locking systems for you, including electronic and mechanical ones. We only source products from trusted manufacturers, and all of them are strong and provide a large amount of protection against forceful entry. Grade 1 locks – rated as such by the American Locking Standards Institute – can be installed on all external facing doors, like garage doors and the front door. Grade 2 and 3 are suitable for indoor use.
Don't know which lock to pick?
As Our new locks installation residential service offers a myriad of locks, it can be confusing to know which one to pick. Our locksmiths provide free consultations to residents of Boston and beyond. We'll help you pick the best locking systems for your budget and property type – ones that will last for a long time.
Call us on 617-206-2135 !